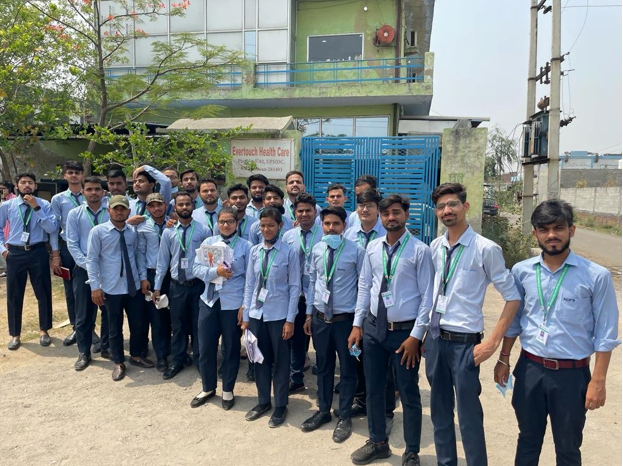 June 19, 2023
Industrial visit to Evertouch Healthcare and Group, Mathura (14.05.2022)
One day industrial visit was organized for final year students of B.Pharm at Evertouch Healthcare Group, Mathura by Anjali College of Pharmacy & Science on 14.05.2022.
Evertouch Healthcare & Group, Mathura is a well-established organization which was established in the year 2012. It started its journey with a vision to make world a better place as they understand that human health is very important and crucial. They are engaged in the research, development, manufacturing, sourcing, marketing, and distribution of high-quality pharmaceutical products. They are a fully integrated company with in-house business development, R&D, manufacturing and regulatory compliance capabilities.
We are highly thankful to Evertouch Healthcare Group for the favor extended to us by accepting our students for industrial tour. Being a part of interactive learning process, such visits give students a major exposure to real working environments along with a practical perspective of a theoretical concept relevant to their domain. In addition to that, industrial visits bridge the widening gap between theoretical learning and practical exposure by giving students the first-hand exposure to identify the inputs and outputs for different business operations and processes performed at the workplace.