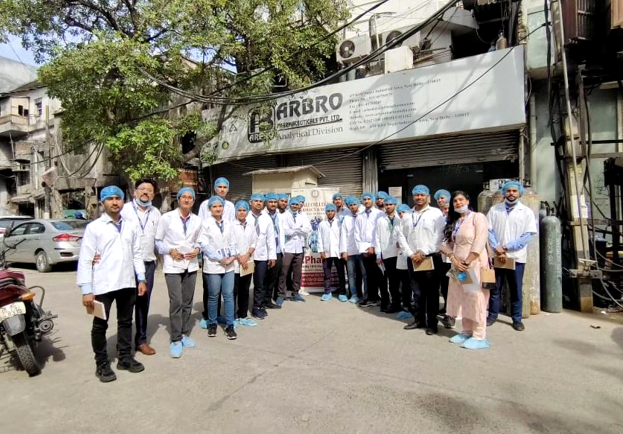 June 19, 2023
Industrial Visit to Arbo Pharmaceuticals Pvt. Ltd. (18.04.2023)
One day industrial visit was organized for third and fourth year students of B.Pharm at Arbro Pharmaceuticals Pvt. Ltd, Delhi by Anjali College of Pharmacy & Science on 18.04.2023.
Mrs. Neha Arora, Director, Arbro Pharmaceuticals Pvt. Ltd., interacted with the students and guided them about the career options in the industry and gave them valuable insight into the pharmaceutical industry.
Arbro Pharmaceuticals Pvt. Ltd. is a WHO GMP certified and has various approvals from national and international agencies. Arbro Pharmaceuticals is a manufacturer of Pharmaceuticals preparation, Cosmeceuticals preparation, Food supplements, Ayurveda and Nutraceuticals preparation.
Students visited various departments like Production, QA, QC, Analytical division etc. Students also learnt about the various apparatus like HPLC, Disintegration apparatus, Dissolution apparatus, FTIR, Gas Chromatography, Rapid Mixture Granulator, Compression Machine etc. It was an enriching experience for the B.Pharm. students to visit and learn at one of the best pharmaceutical industry located in Delhi.